FRC CLUB OFFER
5% Discount to all FRC Premium Club Members
*Excluding all packs
* Must be a current FRC Premium Club Member and present FRC Membership Card
Meats, Fish & Gourmet Foods.
Located in the beautiful Yarra Valley the Seville Butchers is a family run business spanning four generations. They know quality meat and ensure this is what you get when you visit.
Combined with their friendly service, they provide an extensive range of Meats, Fish, and Gourmet products, often with an innovative twist.
Ideally suited to campers with their $50 campers pack, they also have a great range of award winning sausages or steaks perfect for the campsite BBQ. They also know how important fresh meat is while travelling and cater for this with their complementary Cryovac service.
You can check out their full range of products via their website below, or watch the video to see more.
VIDEO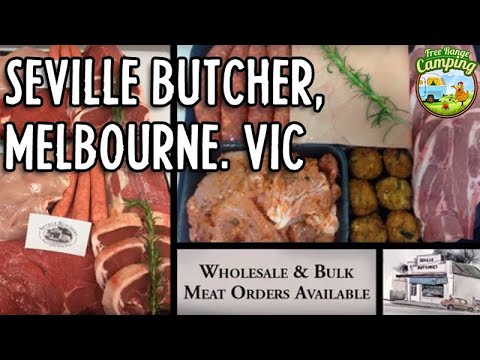 They welcome all free range camping members with a special 5% discount on presentation of your card and you can even call ahead, prepay, and order so it is all ready to collect on your way through.
HOW TO GET THERE
Located in the Woolworth Shopping complex at Seville, with direct access right off the Warburton Highway.
SITE ACCESS
Plenty of parking for vehicles in the Woolies Carpark, but if you have a caravan may be best to unhitch first or find street parking throughout the town.
UPDATED D4U: 290319RC