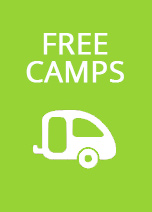 A spacious rest area along Cockatoo Lake. There are some shelter and facilties.
There is no charge for the use of this facility, however a donation box stands beside the boat ramp and donations are very welcome to help keep these facilites available to all.  Toilets are cleaned daily for campers. so if you are staying at this site we encourage you to help keep it clean, and please visit and support the nearest town.
We are still in the process of obtaining more information about this site.
Data Courtesy of: Naracoorte Lucindale Council
Updated: 160119GW